There's learning English
and
there's learning HOW to SPEAK English!
NATIVE ENGLISH SPEAKER TEACHER (NEST)
With appropriate certifications, any native English person can become an English teacher Teaching English as a Foreign Language (TEFL) and it is highly likely that they will have various regional English accents. Their accents depend on the region they come from, their family's social class background and current professions. These TEFL teachers are trained to improve your reading and writing skills. Speaking and writing are two different things. Speaking requires different skillsets to get the learners to become a confident speaker with clear diction when speaking in English. There's learning English and there's learning how to SPEAK English! Know the difference!
NON-NATIVE ENGLISH SPEAKER TEACHER (NNEST) IN NON-ENGLISH SPEAKING COUNTRIES
Most English teachers in non-English speaking countries are more than likely to be locals who are passionate about the English language, however with English being their second language and the lack of training in elocution and pronunciation, they may speak with heavy accents and may not be able to teach their students to speak clearly. On top of that, cultural differences play a major part in how foreigners come across to native English speakers. Mannerism, tone of voice, choice of words and English grammar are all part of speaking, as a result some foreigners might come across as less intelligent, loud, rude or even aggressive. Many non-native English-speaking countries speak with a lot of passion and they can be very animated too with their hands and facial expressions. On the other hand, many native English are very reserved. They tend to speak softly and slowly, in particular the ones who speak RP.
BOARDING SCHOOLS AND UNIVERSITIES IN ENGLISH SPEAKING COUNTRIES
Have you ever wondered why most foreign students who attended expensive boarding schools or the best universities in the world still can't speak properly? That's because the majority of these schools and universities mainly focus on academic progress and grades in order to satisfy parents' high expectations. While the foreign students might excel in the traditional tests and exams, they struggle to speak clearly. The truth is the same applies to native English-speaking students. As mentioned above and throughout our site, speaking well requires specific training, it is separate from learning to read and write English. Most people care about what university they can get into, but neglect the way they represent themselves through words. Speaking well is a choice, make it your priority. 
FIRST HAND EXPERIENCE 
Our founder attended a British boarding school, she and other foreign students had to pay extra tuition fees on top of the expensive boarding school fees in order to learn from a specialist who specialised in elocution, articulation and pronunciation, as well as polishing their English grammar so they didn't fall behind in school. Most people would think the extra English lessons would be included in the expensive tuition fees, unfortunately it is not part of the school curriculum. Again, this is a personal choice. Any student who wishes to improve their spoken English would need to pay for the extra English lessons just like they would for piano lessons. 
At first even our founder underestimated the power of speaking well, but after leaving university she was working with a well known music producer and it is through his mentorship that she went through intense vocal training to get to where she is today. She is in love with speaking well, it is music to her ears.
CONCLUSION
To speak like a native requires adequate training and this is not part of a qualification that TEFL English teachers can offer. Remember, learning English is not the same as learning to speak English. Speaking more doesn't mean you are speaking correctly. This is where we, Speech Etiquette, come in. You can learn English and learn to speak RP with us.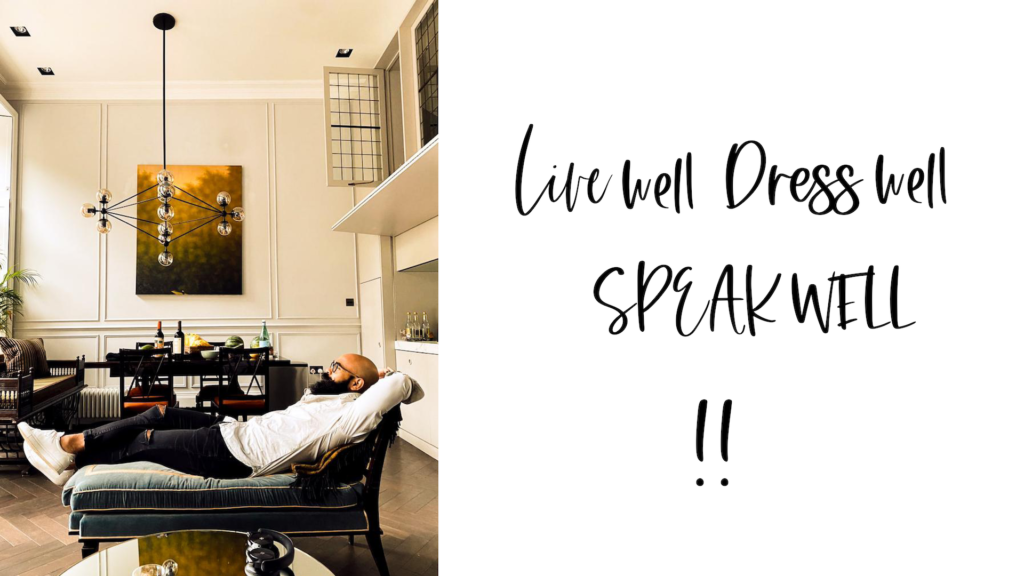 #SpeechEtiquette   |   #Speecheti   |   #BeYourOwnAmbassador   |   #MakeSpeakingWellYourStyle   |   SpeakLikeaNative